December 2018 - offered for sale: Ter Waele Habiba.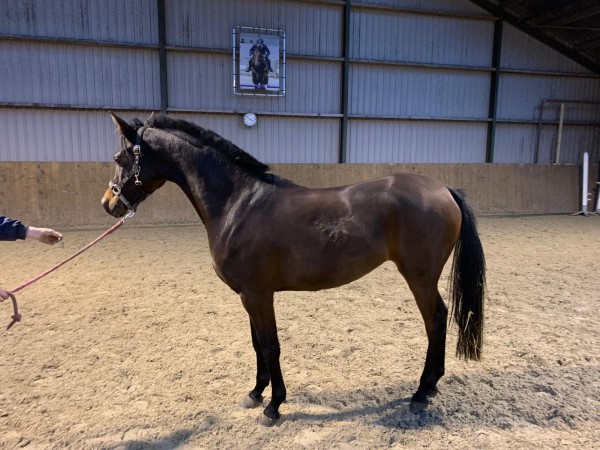 More photos and videos below the text.
Stunning 2016 Bay filly. El Mariachi x Ter Waele Hamidah A. 44.68% Crabbet.
This mare has a willing attitude, great confirmation and is easy to work with. She is SCID clear, CA & LFS Negative.
Habiba's sire El Mariachi finished his stallion test in 70 days finishing third in the 2010 evaluation. She was his last purebred foal before he passed away.
Habiba is broodmare or companion sound only. She had an accident at 2 weeks old that caused a rupture to her bladder (fully healed). Unfortunately she then had an accident in 2017 where she ripped her side open (see photos for the healed wound). As a result, I cannot guarantee she will ever be riding sound.
Read the letter from our vet about the (healed) wound of Habiba here.
Price: Do contact us.
Pre-purchase exam (if requested), shipping and paperwork fees at buyer's expense.
For more information and photos we kindly refer you to her own page on our website Ter Waele Habiba.
For more information and/or sales inquiries, please feel free to contact us.