October 2015 - Ter Waele Hadyr is sold.
Born on the 14th of May 2015; this beautyful colt foal - by H Tobago x Ter Waele Hamidah (El Saleem x Ter Waele Hasty by Aurelian).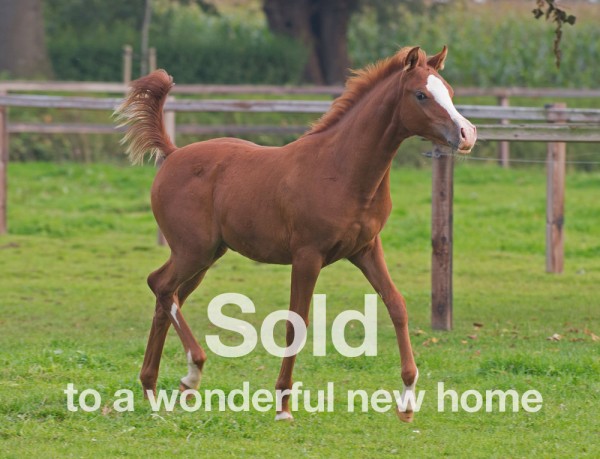 Ter Waele Hadyr is a 59.06% Crabbet/Blunt breeding. SCID free, CA free, LFS free and DNA proofed.
This stunning colt is by H TOBABO by Psytadel out of our wonderful TER WAELE HAMIDAH by El Saleem.
Ter Waele Hadyr has a great potential for breeding, the showring & Endurance sport.
He has excellent conformation and limbs and extravagant movement and a great pedigree on both sides.
For more information and photos we kindly refer you to his own page on our website; Ter Waele Hadyr
Ter Waele Hadyr is sold. For information on breedings and horses for sale, please contact us.