Litter announcement pups of Ter Waele Oda
The pups are born at June 4th. 2018 Out of the following combination.
Ter Waele Oda
NHSB 2970782, HD Free, ED Free
DNA Profile NL VHL-id H62347, LABOKLIN JLPP Free
Showresults: Excellent V3
BH/VZH, AD/UV, IPO I (92-85-94a), ZtP ADRK (April 30th. 2016)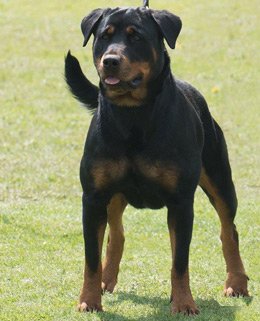 Sire: Elch vom Heltorfer Forst
ADRK 116045, HD Free, ED Free,
BH, ZtP ADRK, AD, SchH/VPG III, IPO III, FH II, Angekört bis EZA,
Deutscher Meister ADRK VPG 2013, ADRK 1e Platz GP von Rottweil 2013,
DNA Profile ADRK,LABOKLIN JLPP Free
Dam: Ter Waele Helder
NHSB 2.839.517, HD Free, ED Free,
LABOKLIN JLPP Free, NL VHL-id H62351
AD/UV, BH/VT (ADRK), IPO I. ZtP ADRK
Showresults: Excellent V1, Res. CAC, Res CACIB, ,
Best Working dog "Winnershow Amsterdam 2016".
X
Greif vom Königsforst
ADRK 125857, HD Free, ED + ,
DT.VDH-/DT.JGD.(ADRK)-/DT.JGD.(VDH)-CH BJS'15,
ADRK Champion, Badensieger 2018
BH, AD, ZtP ADRK, Gekört bis 17-09-2019
DNA-getestet ADRK, DNA Profile NL VHL_ID H234766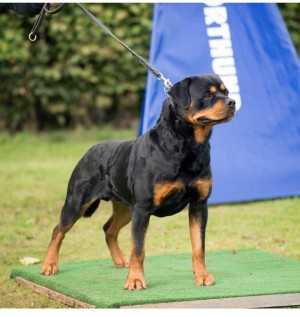 Sire: Scott vom Luchweg, ADRK 120813
HD-Free ED-Free (ADRK)
DT.VDH-CH
BH, ZtP ADRK, IPO 1, DNA Getestet ADRK


Dam: Quera vom Kressbach, ADRK 121678
HD Free, ED Free, (ADRK),DNA Getestet ADRK
BH, AD, ZtP ADRK, IPO 3, FH 1
The dogbase numbers for this upcoming litter are: 91, 93, 98, 102

To view the pedigree of this litter please click here
There are no pups available anymore out of this combination.

For more information about this litter or future breedings, please feel free to contact us.