Future Breeding
Breeding, Winter 2018 - 2019.
NHSB 3014080, HD free, ED free, V1 Rated
DNA Profile NL VHL-id: H115931, LABOKLIN JLPP Free, LÜW-free
AD/UV, BH/VZH, ZtP ADRK, IPO I, (93,85,89 Ausgepraegt).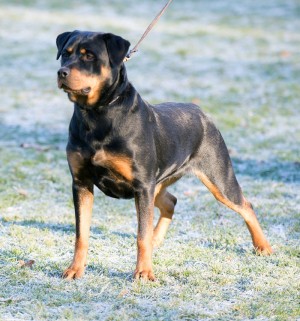 Sire: Ryen vom Kressbach, ADRK 123204, HD free, ED +/- (FCI B),
ZTP, BH, AD, VPG/IPO I, VPG/IPO II, IPO III, Multi V I rated, DNA ADRK, LABOKLIN JLPP Free, Clear Heart & Eyes


Dam: Dutch Champion, Veteran Champion, Veteran Winster 2016 Ter Waele Dapper
HD Vrij, (HDA, according FCI standard) ED Vrij,
NHSB 2717934 BH / VZH, AD / UV, IPO I, DNA Profiel #V613725 (USA) & NL VHL-id: H58542, LABOKLIN JLPP Free
VI rated, CAC, CACIB, Best bitch, Res. Ch. bitches NRC Clubmatch 2011, Best in Holland bred bitch NRC Clubmatch 2011
X
?
Dogbase numbers of this future litter are: Not announced yet.
To view the pedigree of this litter please do click at the following hyperlink: Not announced yet.
For more information about this or future breedings, please feel free to contact us.