The pups out of this combination are born at May 18th. 2019
NHSB 2839517, HD Free, (HDA, according FCI standard)
ED Free, AD/UV, BH/VT (ADRK), IPO I. ZtP ADRK,
DNA Profile NL VHL-id H62351, LABOKLIN JLPP Free
Showresults: Excellent V1, Res. CAC, Res CACIB
Best Workingdog "Winnershow" Amsterdam 2016
Best Workingdog "Brabantcup" 's-Hertogenbosch 2018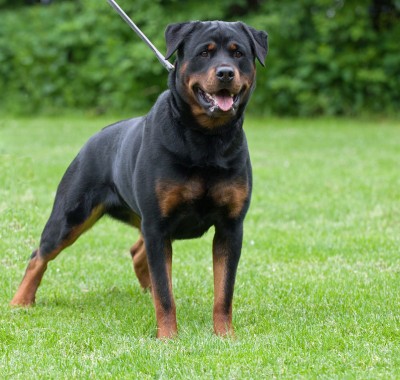 Sire: Arkan v. Hause Neubrand II
HD Free ED Free, BH AD BST SchH/VPG III,
Internationaler Schönheits-Champion FCI, Schweizer Schönheits-Champion SKG,
Deutscher Champion VDH, Bodensee-Youthwinner 2010.
Dam: Ter Waele Chelsea
NHSB 2685427, HD Free, (HDA, according FCI standard) ED Free, IPO I,
MAG Test, VZH / BH, AKC DNA Profile #V613727 (USA)
X
ADRK 125857, HD-Free ED-+, JLPP-N/N
IPO III, BH, AD, ZTP ADRK, Gekört bis 17-09-2019
DT. Champion ADRK, DT. Champion VDH, DT. JGD.Champ.(ADRK)
DT. JGD.Champ.(VDH)-Bundesjugend Sieger 2015
DNA-getestet ADRK, JLPP-N/N (Free), DNA Profile NL VHL_JD: H234766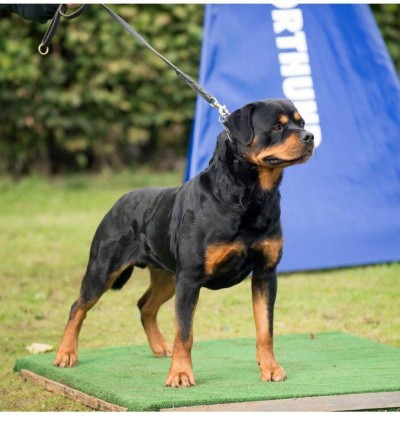 Sire: Scott vom Luchweg, ADRK 120813, HD Free, ED Free,
BH, IPO/VPG I, ZtP ADRK, DNA Profile ADRK,
DT.VDH Champion


Dam: Quera vom Kressbach ADRK 121678, HD Free, ED Free,
BH/VT (ADRK), AD, VPG/IPO III, FH 1, ZtP ADRK, DNA Profile ADRK
ADRK Dogbase numbers for this breeding : 89 - 93 - 101 - 103 | Click here for the complete pedigree of the pups
For more information about this combination or future breedings, please feel free to contact us.